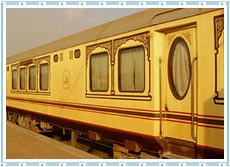 Udaipur is easily reachable from all the major cities of the country including Delhi, Mumbai, Delhi, Kolkata, Ahemdabad and Jaipur. Being easily accessible, traveling to Udaipur is not a problem. Udaipur is well-connected by rail, road and air. The city of Udaipur has an excellent network of road to ensure you a comfortable journey. When talking about railways, Udaipur city railway station provides the best services to its passengers. If you are travelling by air, Udaipur Airport at Dabok, will offer you the quality services to add your comfort. This article will provide you further information on how to reach Udaipur.
How to Reach Udaipur
By Air
Udaipur Airport namely Maharana Pratap Airport is located near Dabok at a distance of 22 kms from the city of Udaipur. Many domestic airlines connect the city to all the major cities of India including Jaipur, Mumbai, Delhi, Mumbai and Kolkata. Regular air services are available for Delhi and Mumbai.
By Rail
Udaipur Railway Station is located at a comfortable distance from the city of Udaipur. Rajasthan Railways connects Udaipur station with all the other cities of Rajasthan as well as India. There are frequent trains which run to and from Udaipur connecting Jaipur, Mumbai and Delhi. One can also travel to this beautiful city by the luxurious
Palace on Wheels
.
By Road
Udaipur is well connected by road to major cities in India. Brilliant road network ensure people to enjoy a relaxed journey to and from Udaipur. This mode of commuting is quite easy and economical. Udaipur Bus Stand has regular bus services, connecting Udaipur with nearby cities including Delhi, Jaipur, Chittorgarh, Indore, Kota, Ajmer, Ahmedabad and Mt. Abu. Rajasthan Roadways provides the facility of Deluxe Buses and AC coaches for the convenience of passengers. One can also hire taxis and cars to reach Udaipur by road.